---
Every month Ossola Skincare matches 6% of our sales with a donation to a Charity of our choice -
one that we feel is making an impact.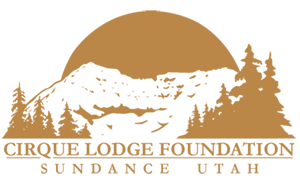 Our luxurious Melon Milk Mattifying Primer is a mattifying primer that hydrates and nourishes the skin with Kalahari Melon and Jojoba Seed Oil along with Hibiscus, Papaya and Snail Secretion Filtrate to fight acne while giving you a matte, long-wearing finish. We've also added in some fabulous water-loving ingredients like Hyaluronic Acid, Urea, and Trehalose to bind water under your makeup for lasting hydration while keeping grease at bay and your makeup fresh all day long!
Ossola Skincare was created to cut through the hype and create formulas that live up to their claims using high quality ingredients and zero filler.
We're a lifestyle beauty brand that was started when we realized what was being sold as safe, clean beauty was anything but. We began making small batches targeting acne and hyper-pigmentation and expanded to include a full line of products including skincare, sunglasses (gotta hide from those UVs somehow!) and merch. Everything is handmade and hand-filled with love and is free of harmful ingredients.
A youth-preserving oil that nourishes and renews the skin overnight using naturally occurring Alpha-Hydroxy Acids from European Blueberries, Sugarcane and Citrus Fruits combined with our Rare Desert Oil Blend featuring extracts of Prickly Pear, Evening Primrose and Chaparral.
What's Different About Ossola?
Safe for the Entire Family
Our products are free of artificial dyes, fragrances and harmful preservatives.
We wouldn't sell you anything we don't use personally - and love! All Ossola Skincare products are formulated to absorb quickly and leave the skin feeling healthy and quenched, not sticky.
All of our products are handmade and hand-bottled in reusable glass and bamboo bottles in California.
Like a multi-vitamin for your skin, without the filler. Vitamins C, E & F along with Retinol pack a powerful punch and this all-in-one Vitamin tonic is a must-have.
1.833.467.7652
hello@ossolaskincare.com

Still questioning it?
Don't. Every purchase is backed with a 2 week love it guarantee. You can use the product for two weeks, and if it doesn't work for you give us a call or email us and you can either exchange or refund your purchase.

©2021 OSSOLA LLC. All Rights Reserved. OSSOLA™ is a trademark of OSSOLA LLC.

Want to be the first to know?
Sign up to hear about the latest news and exclusive offers